President Sharon Bannister BEM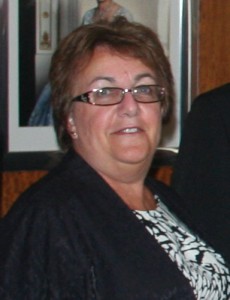 Treasurer Jacky Buchsbaum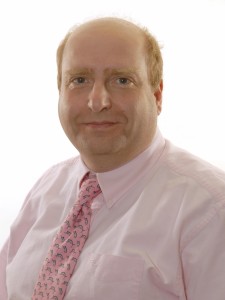 Jacky was born and bred in Manchester and is married to Amanda (nee Goldblatt) with four Children aged 4 – 19.
He grew up in a Bnei Akiva environment and went on to become a madrich within the organisation.
Following school he spent two years in Israel in a Hesder Yeshiva before returning to Manchester University.
Jacky has been a member of Shrubberies for the last twenty years and has served the Shul in various capacities including a term as Shul President.
Jacky says:
"I believe that the board of a communal organisation should be just that, a board, not a group of individuals, in my time as President of Shrubberies I was keen to work on a consensus basis amongst the executive. I believe that the two key issues facing the community are:-
1) Diversity and lack of respect within the community
2) Anti-Semitism/Zionism in the wider environment
Ironically, I believe that the solution to both these issues is the same, EDUCATION. We must educate the various strands within our community to be more tolerant of each other and to work together for the greater good. There seems to be an acceptance that at some stage in the near future the Charedim will be a majority within our community and the council must look to work with them.
Anti-Semitism and its sister Anti Zionism and its new perversion "we love Israel but we're anti Netanyahu" have two sources. Those who are blatantly against us, about whom there is little we can do, and those who are ignorant and know no better (the vast majority). It is our duty to find ways to educate these people as to the truth about Israel, that aside from the Palestinian issue which they see in the news, is a democratic western society that is a world leader in technology and green issues. That it is an Island of modernity surrounded by fundamentalist, corrupt dictatorships.
Chair of Executive Jonny Wineberg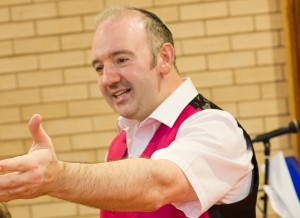 In addition to being Chair of the Jewish Representative Council Executive, Jonny's voluntary roles include:
– Chair of Manchester Jewish Care Forum
– Co-Chair of #WeStandTogether
– Trustee, JSense
– Convenor, Greater Manchester Interfaith Network
– Executive Member (Co-Chair 2007-15), The Muslim Jewish Forum Greater Manchester
– Governor, Langdon College
– Chairperson, Salford Jewish Cricket Club
Jonny has worked at a senior management level in the public, private and voluntary sectors. Since 2006 he has been a Development and Training Consultant for not-for-profit organisations and Visiting Lecturer in Youth Work and Management at Nazarene Theological College. He works with a diverse range of organisations including local councils, women's groups, faith groups, environmental, disability, mental health, homelessness and young people's charities. Jonny has previously been Deputy Principal Youth Officer for Manchester City Council, Northern Director of the Association for Jewish Youth and has worked for the Anne Frank Trust UK, Year in Industry and Procter & Gamble.
Jonny is involved in many interfaith initiatives, particularly for young people, and runs sessions for schools, youth and community groups on Judaism and its relationship with other faiths. His previous voluntary activities have included being a Scout Leader, Chairperson of Old Moat Youth Outreach Project in Manchester, UK Electoral Reform Society Council member and Chairperson of the Campaign Committee, Chairperson of Manchester Limmud and Vice-Chairperson of North Manchester Jewish Youth Project.
Jonny's work across Manchester's diverse communities was recognised with his winning the 2012 Community Cohesion/Diversity Award as part of Manchester's Peace Week.
Publications include:
Wineberg, J, Manchester's Services for Minorities: Understanding Needs and Improving Services for Minority Communities in Manchester, FN4M: Manchester (2016). Available at fn4m.org
Wineberg, J & Mann, S, Salford Jewish Community Health Research Report 2016, JCom Trust: Manchester (2016). Available at salfordccg.nhs.uk/assessing-health-needs
Wineberg, J, Initial Research into Relationships between Somali and Caribbean Descended Young People in Inner-City Manchester, Trinity House Resource Centre: Manchester (2011).
Wineberg, J & Scott, J, Open Access Play Project 2007-11: Replication by Other Communities Report, Anson Cabin Project: Manchester (2011). Available at ansoncabin.co.uk
Wineberg, J & Mann, S, South Central Manchester Youth Needs Survey Report 2009, Rusholme & Fallowfield Community Forum: Manchester (2009). Available at rfcf.org.uk/reports
Mann, S, Seager, P & Wineberg, J, Surviving the Terrible Teens, Crimson Publishing: Richmond, Surrey (2008).
Wineberg, J, Time to Transform Our Communities, timetotoc.org, Commitment in Communities: Manchester (2006).
Mann, S, Shaw, M & Wineberg, J, Through Their Eyes – The Final Report of the North Manchester Jewish Youth Project Survey, NMJYP: Manchester (1995). Available at timetotoc.org.uk/needs.html
Wineberg, J, 'PIMA. Problem Solving – a Communications Technique', Change and How to Help it Happen, Community Education Training Unit: Halifax, West Yorkshire (1994).
Jonny has a BSc (Hons) degree in Management Sciences, a Certificate in Further and Adult Education and a Post Graduate in Youth and Community Work.
Email: [email protected]
Vice-Chair (Public Relations) Jay Charara Msc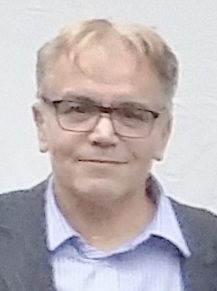 Jay has a degree and an Msc in Psychology. He is a practicing Organisational Psychologist and ex Senior University Lecturer having previously taught on the subjects of Psychology and Organisation. He has authored books, articles and conducted many studies in the field of team and group organisation. His Professional career is in Consulting, Leadership and Organisational Change in both public and voluntary sectors.
Jay has 2 Children and has been involved in the Community for the past 20 years- first as an Executive member of Jacksons Row Synagogue, where he conducted a major survey on Shul engagement, then as Chair of the UK-Israel Mental Health Network, Chair of the JCfoundationtrust, Executive member of the Manchester Zionist Central Council, where he was administrator of their Facebook page, and then as Secretary of the Jewish Representative Council Antisemitism & Human Rights Working Group. Jay currently sits on the Salford Health Equality Board.