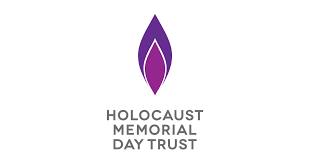 Holocaust Memorial Day is the day for everyone to remember the millions of people murdered in the Holocaust, under Nazi Persecution, and in the genocides which followed in Cambodia, Rwanda, Bosnia, and Darfur.
Each year Holocaust Memorial Day Trust (HMDT) organises the UK Commemorative Event for Holocaust Memorial Day (HMD). This is the focal point of HMD in the UK and brings together the civic, faith and political leadership of the country, alongside survivors of the Holocaust and more recent genocides.
The UK Commemorative Event acts as a spotlight for all of the HMD activities in the UK. In addition, HMDT helps ensure that key events take place in Scotland, Wales and Northern Ireland.
At this event, we honour survivors of the Holocaust, Nazi Persecution, and the genocides which followed in Cambodia, Rwanda, Bosnia and Darfur. At a national level, we remember all those who were murdered and resolve to learn lessons from the past to create a safer, better future.
Holocaust Memorial Day 2021
The UK Ceremony for Holocaust Memorial Day moved online this year, for the first time in its history, due to the coronavirus pandemic.
The Ceremony was narrated by BBC's Naga Munchetty and featured contributions from our Patron, HRH The Prince of Wales and The Prime Minister, Rt Hon Boris Johnson MP. It featured personal testimonies from survivors of genocide, films, readings and music.
The UK Ceremony ended with a national moment to 'light the darkness', and iconic landmarks and billboards across the UK lit up in purple as an act of solidarity.
Click Here for More Information