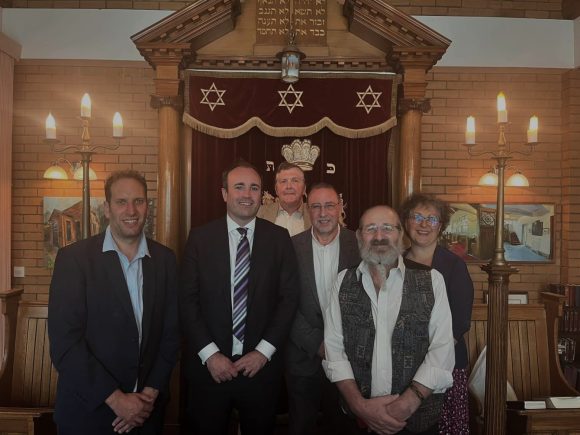 At the JRC we are passionate about representing our whole diverse community.  This includes many regional communities who play such an important role across the whole geographic region.
It was therefore an absolute pleasure to join with the Jewish Small Communities Network and arrange for Aaron Bell MP to visit the Synagogue in his Newcastle-under-Lyme constituency.
The congregants spoke to Aaron about their history and plans for the future.  It was also a good opportunity for us to thank Aaron for his support of the Jewish community.
Aaron enjoyed his visit and plans to engage with the community again in the future.