Organisations, institutions and religious communities were well represented at the Civic Ceremony held on Sunday May 19th 2013 in the Grand Hall at Manchester Town Hall in the presence of Naeem ul Hassan, Manchester's new Lord Mayor.
Greetings from the 3 main faiths were delivered to the Lord Mayor by Rev Hoare, Filis Rosenberg and Afzal Khan.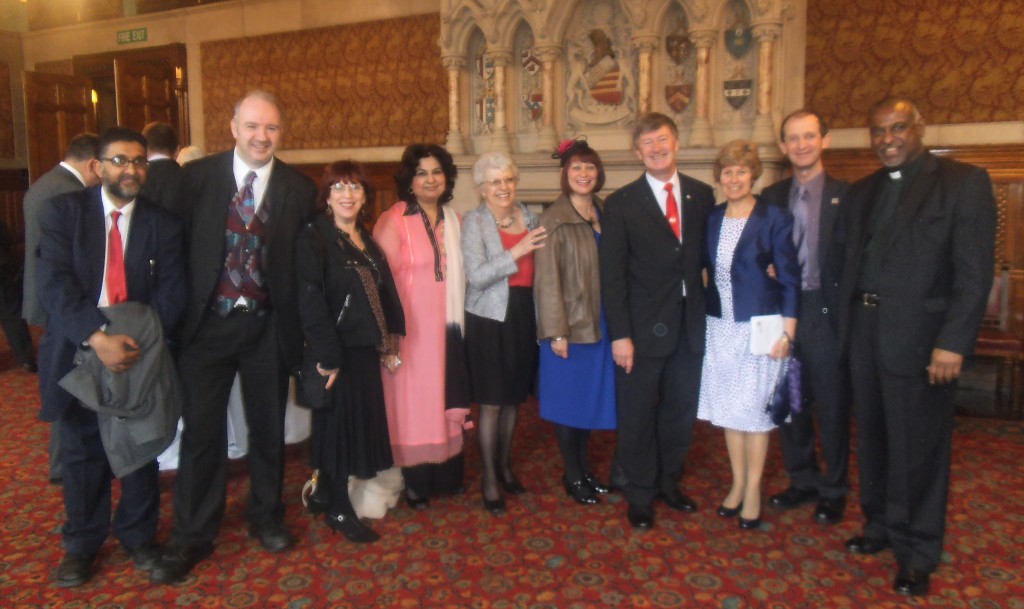 Filis Rosenberg, Rep. Council Hon. Sec. addressed the new Lord Mayor as follows:
"Lord Mayor
On behalf of the Jewish Community it gives me great pleasure to bring you our warmest greetings.
We look forward to welcoming you to events in our community
We hope your year of office will bring great joy and success to you, and the city of Manchester."
Photograph shows some of the guests socialising at the reception held after the formalities