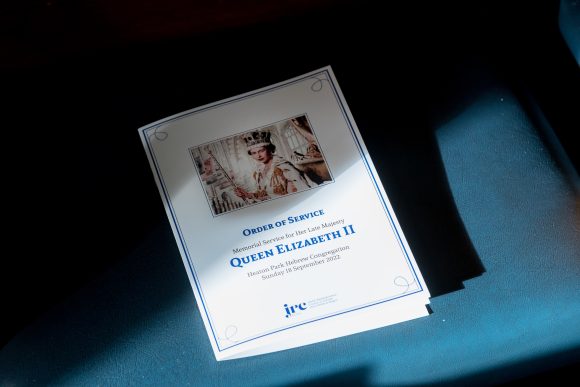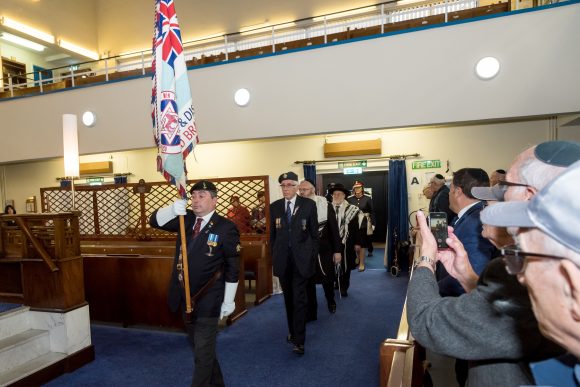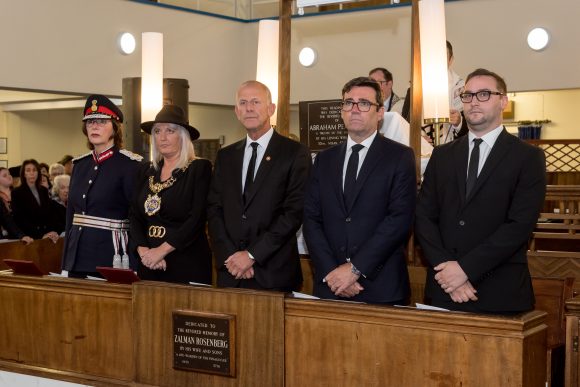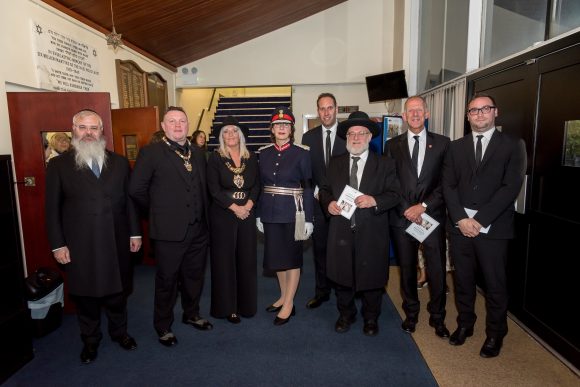 The Jewish community across Greater Manchester and the surrounding regions have joined in the nation's grief at the passing of Her Majesty, Queen Elizabeth II.
As the representative body for the Jewish community across the region, we have long admired Her Majesty's selfless sense of duty, integrity and humility.  The late Queen and all The Royal Family have always been loyal and devoted friends to Jewish people across the United Kingdom and the wider Commonwealth.
It is right and fitting that the Jewish community formally marked the extraordinary life of Her Majesty at a memorial service.  This took place at Heaton Park Synagogue on Sunday 18th September.  The fact that this was so well attended emphasises the affection held by Jewish people towards The Royal Family.
Everyone connected to the JRC sends our deepest condolences and best wishes to King Charles III and all The Royal Family during this difficult time. Simultaneously, we also continue to express our gratitude to the Monarch and the wider Royal Family.
Mark Adlestone OBE DL – Chair – Jewish Representative Council of Greater Manchester & Region
"I have had the immense honour of serving The Royal Family in my role as High Sheriff and as a Deputy-Lieutenant.  It always fills me with immense pride that as a deeply patriotic community we say a weekly prayer for our Monarch and sing the National Anthem at all communal events.
Having had the honour of meeting royalty on a number of occasions, I know they have a deep interest in the welfare of the Jewish community. They are delighted that our community is outward facing, loyal and clearly thriving across the United Kingdom.
We reciprocate the devotion of The Royal Family and will continue to serve His Majesty, King Charles III as he assumes his duties.
I enjoyed having the opportunity to properly pay our respects at our special service.  I am delighted that we were joined by the most senior lay and elected representatives from across Greater Manchester.
It was a poignant and fitting memorial to a remarkable Queen."
Marc Levy – Chief Executive – Jewish Representative Council of Greater Manchester & Region
"I am delighted that the JRC organised an emotional and thought-provoking commemoration on the sad passing of Her Majesty the Queen. We are extremely grateful that the Lord-Lieutenant, Lord Mayor of Manchester, Metro Mayor of Manchester Andy Burnham and Christian Wakeford MP attended our service. Alongside our Chair, Mark Adlestone, they spoke movingly about their thoughts on the passing of Her Majesty and the centrality of The Royal Family to our communities.
I am grateful to the team at the JRC who enabled the community to properly mark this important moment in our nation's history."