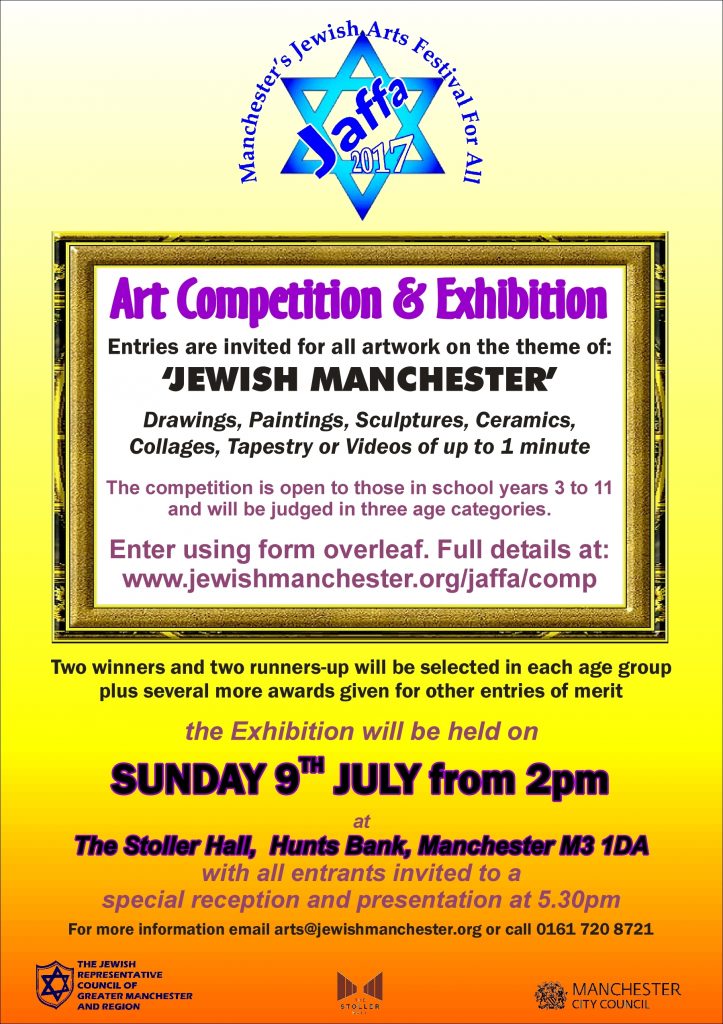 We would like to invite all young people in School Years 3 to 11 to participate in this exciting event taking place in July as part of JAFFA, Jewish Arts Festival For All.
The winning works will be displayed at the new Norman Stoller Hall, Huntsbank, Manchester- part of Chethams school near Victoria station on Sunday July 9 from 2.00. The presentation of awards and reception will take place at 5.30pm that day
The Theme is ' Jewish Manchester' and we are looking for creativity across the whole platform of art.
Drawings, paintings, craft, ceramics, sculpture, modern digital.
A selection of the art work will be photographed and reproduced in the Jewish Representative Council's Annual Year Book, 2018
All details are on the registration form regarding packaging , size of paper to be used and where the art work can be submitted. This form must be completed when submitting the work.
Any queries please email [email protected]
Please give this your support.
Download an application in pdf format by clicking this link Art Competition Application Form