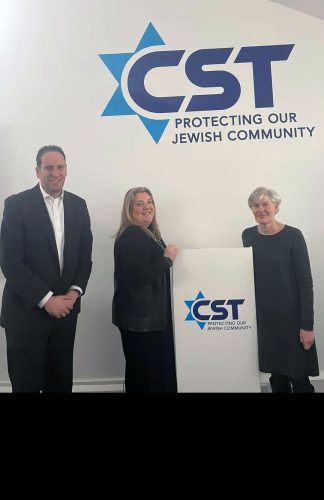 Our Chief Executive, Marc Levy joined the Deputy Mayor and Police and Crime Commissioner, Kate Green for a catch-up meeting with Amanda Bomsztyk at CST.
We discussed the recently released incident report figures measures taken by CST to protect our community and their work with partners to educate on the effects of hate crime across society.
We have always enjoyed an excellent relationship with Kate and look forward to continuing to work together on all important issues affecting our community.