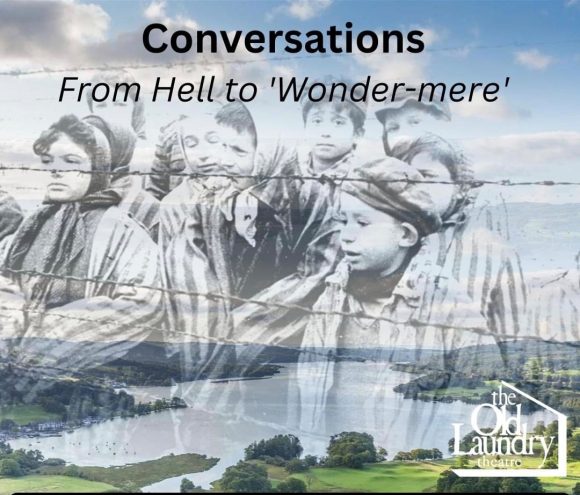 This play is based upon Trevor's father's experiences during the Holocaust.
Written by Trevor and Stacey Friedman and directed by Stacey Friedman, this play will be performed in Windermere, close to where "The Boys" were brought after the War in 1945.
In 2003 David Rendel, a psychiatrist, meets Shlomo Weider, a Holocaust Survivor, at the Holocaust Centre Memorial Day. David's father, also a Survivor, died many years before and never told his story to anyone in his family. The two men strike up a conversation and Shlomo mentions that he was, of course, with David's father throughout the war and knew him well. At the end of the war, they were brought to Windermere to recuperate and adapt to British life, becoming part of the group known as The Windermere Boys.
Based on a remarkable true story 'Conversations' deals with the story of one Survivor and how the Holocaust has touched the second and third generations.
Tickets available online, see www. oldlaundrytheatre.co.uk or by phone (Box Office) 015394 40872