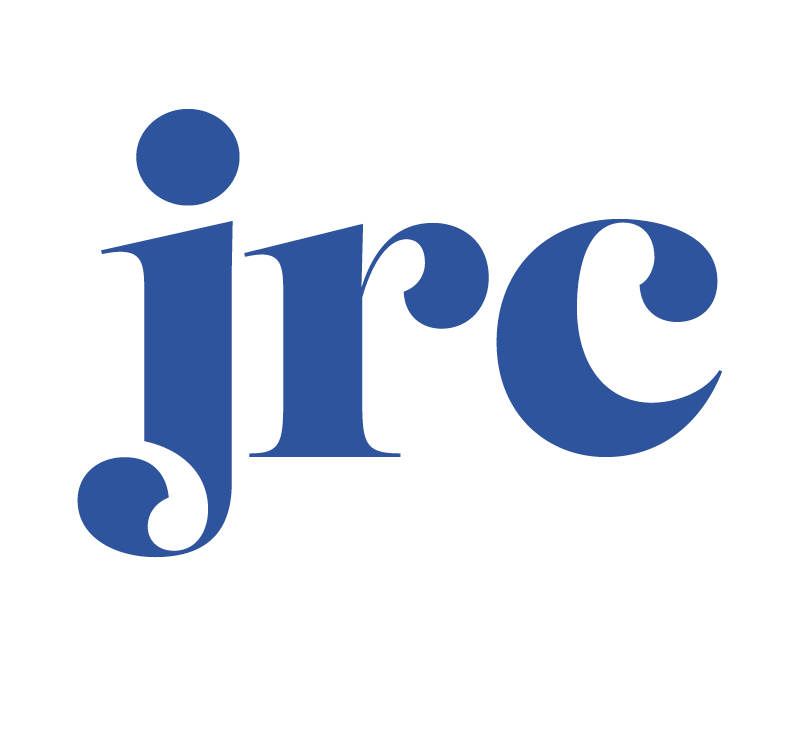 Event details
Wednesday | October 18, 2023 to Thursday | October 19, 2023
6:30 pm
Daniel Finkelstein's family experience at the hands of the two genocidal dictators of the 20th century is one of miraculous survival. His new book 'Hitler, Stalin, Mum and Dad' was published on 8 June and this is your chance to hear and meet the author who will be in conversation with Raphi Bloom.
Daniel Finkelstein is a British journalist and opinion writer. A former executive editor of The Times, he continues to write for the paper. He has been Political Columnist of the Year four times and recently joined the board of Chelsea Football Club. He was appointed to the House of Lords in 2013.
Daniel's mother Mirjam Wiener was the youngest of three daughters born in Germany to Alfred and Margarete Wiener. Alfred, a decorated hero from the Great War, is now widely acknowledged to have been the first person to recognise the existential danger Hitler posed to the Jews and began, in 1933, to catalogue in detail Nazi crimes. After moving his family to Amsterdam, he relocated his library to London and was preparing to bring over his wife and children when Germany invaded Holland. Before long, the family was rounded up, robbed, humiliated, and sent to Bergen-Belsen.  His father Ludwik was born in Lwow, the only child of a prosperous Jewish family. In 1939, after Hitler and Stalin carved up Poland, the family was rounded up by the communists and sent to do hard labour in a Siberian gulag. Working as slave labourers on a collective farm, his father survived the freezing winters in a tiny house they built from cow dung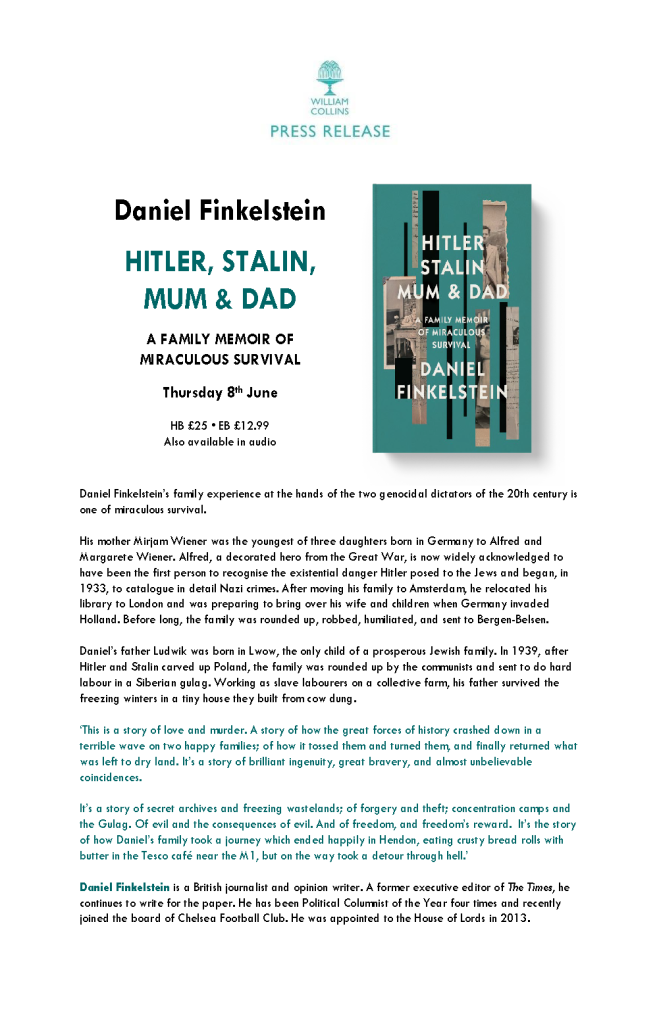 The event will be held at a North Manchester location.