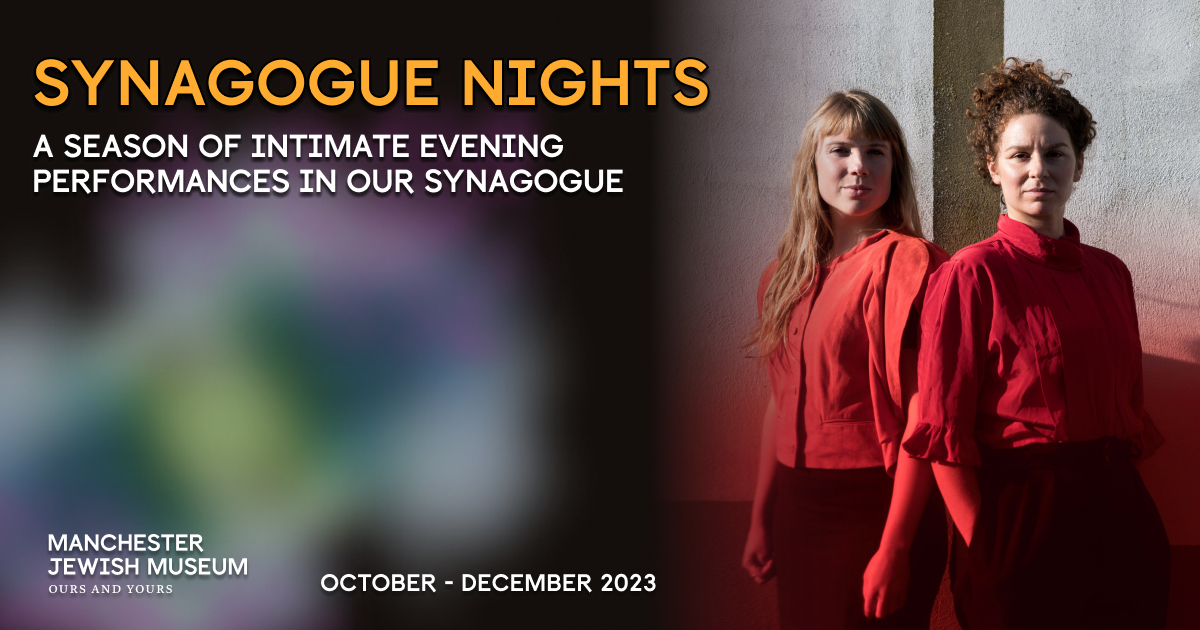 Event details
November 16, 2023
7:00 pm
"IRRESISTIBLE SOUND, MUSIC THAT DEFIES ANY MUSICAL GENRES" JOHN OSBORNE, JAZZ FM
Following on from her sold-out 2022 Synagogue Nights show, Noga Ritter comes back to Manchester with a newly released album. With songs sung in both Hebrew and English, Noga weaves intimate and personal stories into a compelling narrative of social-global issues.
Her debut solo album "Ima", released in May this year, features 14 incredible musicians, including the award-winning artists Seckou Keita on Kora, Byron Wallen on trumpet, Tony Kofi on saxophone and produced by Liran Donin.
Come listen to Noga's new songs, tracing influences from her upbringing, travels and encounters and sing-along to the firm favourites. Expect an electric and captivating show and get moving to these irresistible sounds!
This autumn (October-December) you can join us for a series of atmospheric evening events in the unique setting of our 1874 Spanish & Portuguese synagogue. From musical concerts and theatre to film screenings, this year's programme brings together artists from a wide range of genres. We have 5 wonderful shows, all celebrating Jewish stories and showcasing talent from Manchester and beyond. Here you can see the full programme of events: https://www.manchesterjewishmuseum.com/season/synagogue-nights-2023/