Event details
Thursday | June 1, 2023 to Thursday | March 16, 2023
7:00 pm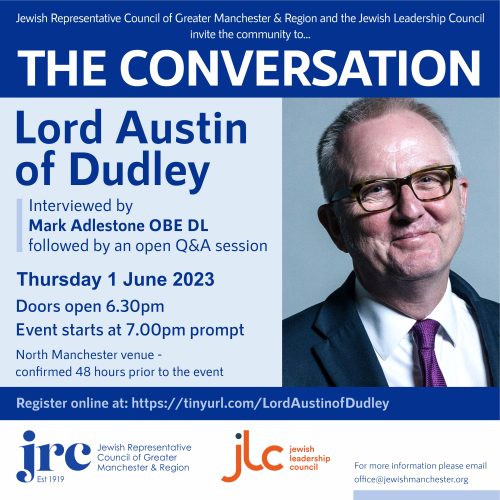 Lord Austin is the adopted son of a Holocaust survivor and one of the Jewish communities closest friends and allies in Parliament.
He has held a fascinating career including acting as a senior advisor in Number 10 for Gordon Brown prior to his election in 2005.
Lord Austin was one of the most outspoken critics of Jeremy Corbyn ultimately leaving the Labour Party.  He now sits as a cross bench peer and serves as the UK Trade Envoy to Israel.
During his 14 year stint in Parliament, he also served as Parliamentary Under-Secretary of State at the Department for Communities and Local Government from 2009 to 2010.
REGISTER FREE: click HERE