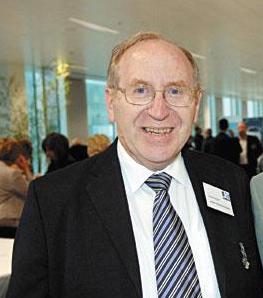 BDE
It is with great sadness that the Jewish Representative Council of Greater Manchester and Region announces the very sad passing of its former President, Frank Baigel.
We take the opportunity to acknowledge Frank's immense contribution to the Manchester Jewish community and the Representative Council.  The community will undoubtedly be a far poorer place now that Frank is no longer with us.
Our hearts and prayers go out to his children and family, Gabrielle, Michael, David ,Jonathan and his sister Pauline.
May the whole family be spared any further sorrow for many years to come.
Signed
Russell Conn – President
Mark Adlestone OBE DL – Chair
Marc Levy – Chief Executive