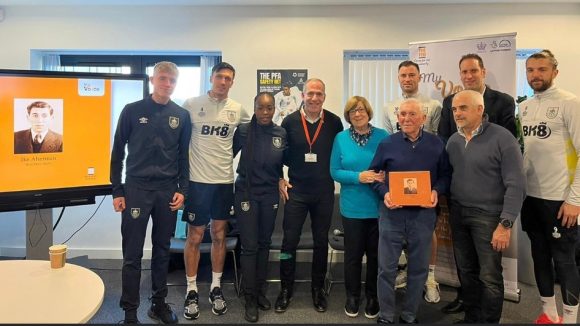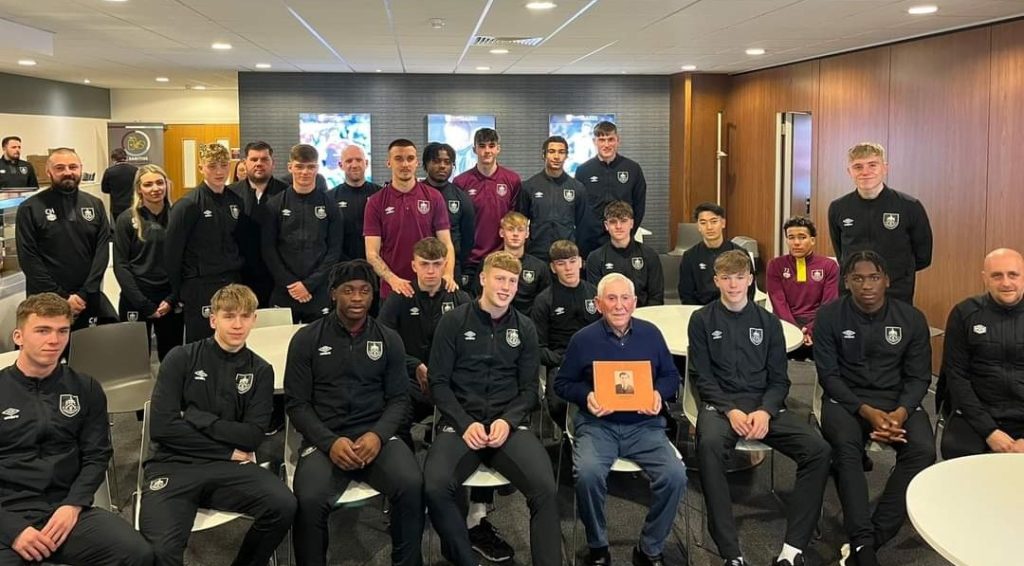 As part of their plans to commemorate Holocaust Memorial Day, Burnley FC invited 94 year-old Holocaust Survivor and The Fed 'My Voice' Storyteller Ike Alterman – who survived four death camps and a death march – to their training ground to tell his daunting and inspiring life story.
Our Chief Executive had the honour and privilege of joining this humbling and inspiring event.
The JRC have built a fantastic relationship with Burnley FC and look forward to continuing to work together in the future.