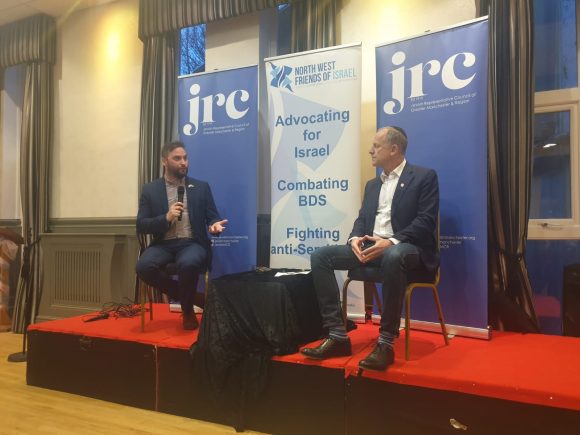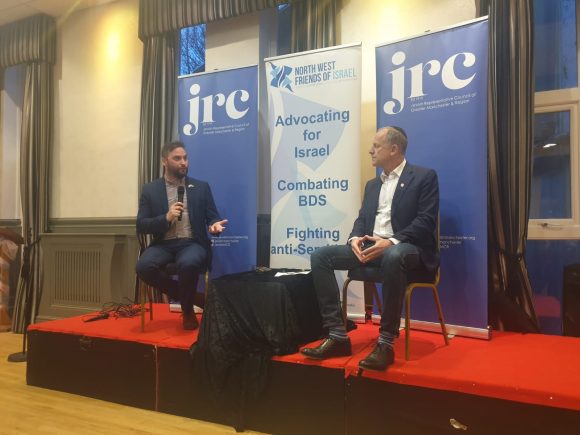 The JRC, in partnership with North West Friends of Israel, hosted an In Conversation event with Mark Adlestone OBE DL and Christian Wakeford MP.
Christian made headlines in January when he became the first MP in 15 years to cross the floor of the House, defecting from the Conservatives to Labour.
Many in the Jewish community were concerned by this decision and it was therefore decided to facilitate a discussion between Christian and the community.
The evening was well attended with a large number of people viewing online.  Questions were asked covering a wide range of topics, including: what a Labour government would mean for the Jewish community; the reaction of Christian's current and former colleagues to his actions; how well Sir Keir Starmer has addressed the issue of antisemitism in Labour and whether changing Party would affect his outspoken support for Israel.
A full video of the event can be seen here: https://www.facebook.com/jewishmanchester/videos/3098472710420496/