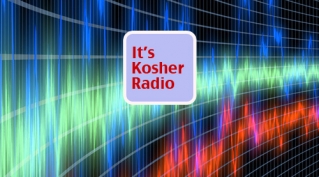 Following the demise of Jewish Hour on BBC Radio Manchester, the team has decided to continue and the programme has been reborn and has begun to broadcast.
The following was received this week.
Jewish Hour
7pm Monday
24 December
Hello Ray
Thank you for supporting us…
we have some great news
Yes it's true!
Not missing a beat… we are continuing to broadcast our weekly programme.
Last week was our last show after 21 years on the BBC.
This week is our first show as an independent radio production !
On the show this week:-
State Fayre – Britain's Best Bakery… almost.
Chief Rabbi reflects on 21 years
Reflecting on the Chief Rabbi elect
Karl's Bar Mitzvah Diaries part 1
A Jewish sporting dynasty
Send News & Requests
If you want to tell us about a news item,
or request a record to be played, just
send us an email, for next week's show, to
[email protected]
How to listen
In the wake of being axe from the BBC we have received many offers of help to facilitate broadcasting Jewish Hour.
So, we are now testing a number of broadcast options whilst continuing to put out a new show regularly every week as we've always done.
You will find that the ways you are able to tune in will be expanding month by month.
You can listen to us…
– in Manchester
– in the UK
– and anywhere in Israel and around the world
On your mobile (phone or iPad)
Download the free App TUNEIN 
You will find us on CHORLTONFM
On your computer
visit – www.chorltonfm.com
Listen Again
any time on our own web site –  itskosherradio.co.uk
From Sunday 13 January 2013
we will be available on FM radio
in the Didsbury, Cheadle and Gatley areas of Manchester