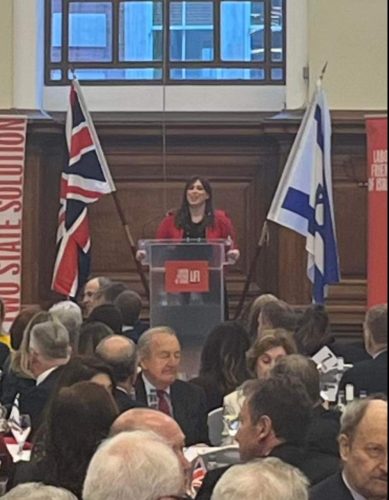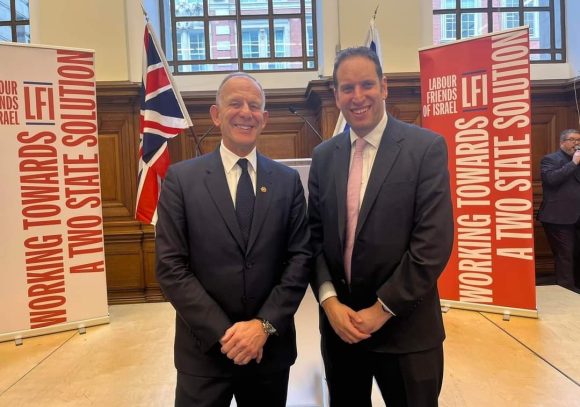 Our Chair and Chief Executive were delighted to attend the Labour Friends of Israel Annual Lunch.  It was an incredible event enjoyed by a record number of guests, including MPs, Shadow Ministers, communal members and Labour supporters.
Guests were addressed by the Shadow Chancellor Rachel Reeves, Israel Ambassador Tzip Hotovely, LFI Parliamentary Chair Steve McCabe and Leader of the Israeli Labour Party, Merav Michaeli.
The Loyal Toasts were given by Sharon Hodgson to His Majesty the King and Baroness Ramsey to the President and State of Israel.