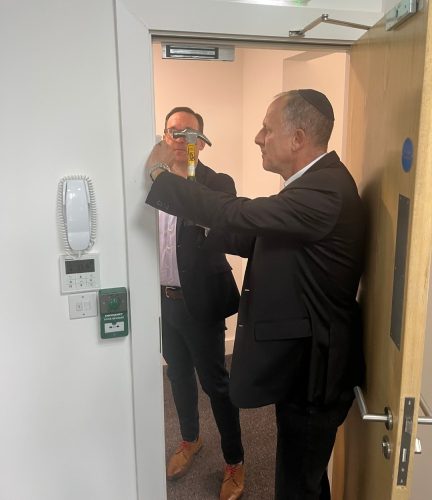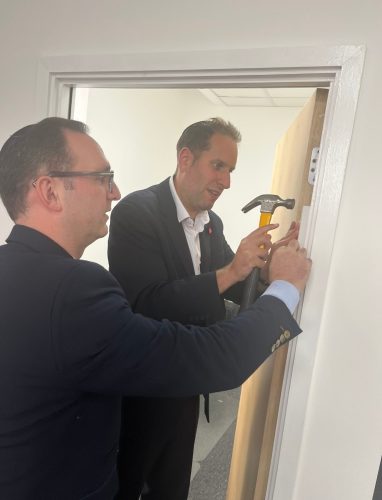 Our Chair, Mark Adlestone and Chief Executive, Marc Levy met the team at JSense this morning to hear more about their incredible work.
JSense works to support parents and carers of children and young people with Special Educational Needs.
Whilst there, Mark and Marc had the privilege of affixing mezuzahs to their new offices.