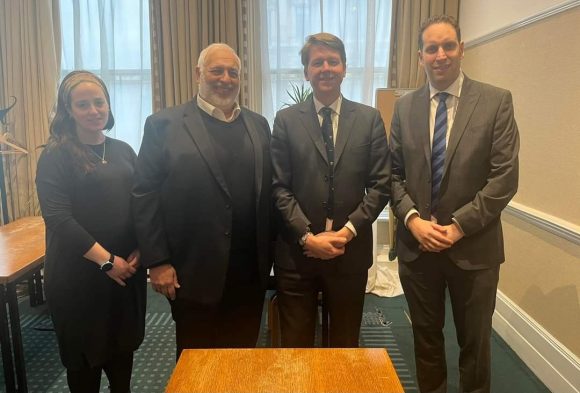 Our Chief Executive joined Rabbi Meyer and Raisel Freedman from PaJeS to meet with the Chair of the Education Select Committee, Robin Walker MP.
We have an excellent relationship with Robin from his time as Schools Minister, where he took the time to visit Yavneh College.
We thanked Robin for his support and addressed issues of concern for Jewish schools across the country.