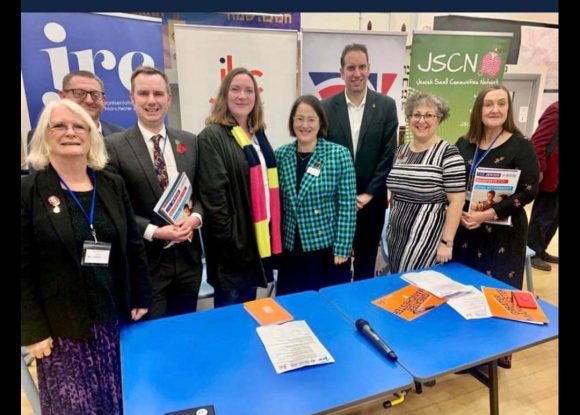 Councillors from across Greater Manchester, Cheshire and Lancashire joined the JRC, Jewish Leadership Council and Board of Deputies at the Regional Councillors Seminar.
We had representatives from across the political spectrum who came to learn about various different aspect of the Jewish community.
There were a number of panel sessions, including: testimony from Holocaust survivor, Tommy Komoly; the make-up of the Greater Manchester Jewish community; the communities' relationship with Israel; social care; small communities and an introduction to the Charedi community.
We look forward to continuing our work with Councils across the region on the important issues on our communities' agenda.