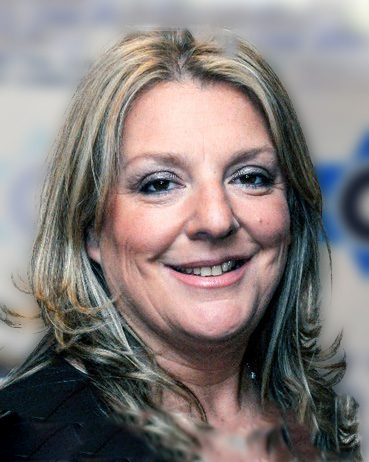 Amanda joins the JRC leadership team bringing a wealth of experience from being involved with CST for over 30 years; firstly, as a volunteer then for the past 22 years as a member of staff.
Amanda is the Northern Regional Director based in Manchester and is responsible for the north of the country from Birmingham to Scotland and Northern Ireland. Previously she was Head of Security.
Amanda is CST's National Crisis Management lead and has had relevant training on Police and Government endorsed courses on Crisis Management and Emergency Planning which was used in Mumbai on a visit to monitor the recovery stage, following the atrocities there.
Amanda travelled immediately to Brussels and Copenhagen following the attacks on the Jewish communities, to assist with their Crisis Management and to offer support and equally importantly to see what lessons could be learned to improve the UK Jewish Communities' plans.
Amanda represents the Jewish community working closely with the Police dealing with sensitive and confidential material on incidents and prosecutions on many cases, some of which are classified and some more high profile, for example during the 2012 trial of the two Jihadists who were convicted of planning terrorist atrocities against Manchester's Jewish Community, and in 2021/2 when an individual was sentenced to seven years for his vile antisemitic online content.
In 2014 and again in 2021, Amanda co-ordinated the safety and security of the Jewish community in the north of England during the sustained period of antisemitic incidents and violent protests relating to Israel's war in Gaza, where we saw the highest ever level of incidents recorded by CST and the police.
Amanda continues to work on a day-to-day basis with the professional staff and volunteers to ensure the everyday security of our community is maintained at all times and taken seriously by police and government and equally importantly by the whole community.