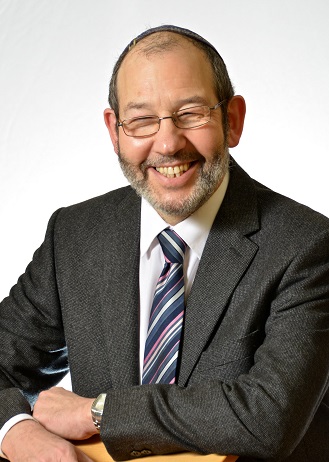 Jeremy grew up in London but was lured north by a Lancashire lass and has lived here for over 45 years.  Jeremy is partially sighted but became the first graduate of the John Aird school for the partially sighted to go into further and higher education. Having obtained a history degree from Leeds University Jeremy graduated as a teacher in further education. Later he gained an M Ed from The University of Manchester.
Jeremy spent the next thirty years teaching every age group possible from nursery to post retirement, firstly at Bolton College, then at North Cheshire Jewish Primary school and finally as Education Officer at Manchester Jewish Museum. More recently he has been an Educational Consultant, going into schools teaching about Judaism to thousands of non-Jewish children. While Jeremy has recently retired, he is still active in assisting others to project Judaism in a positive and inclusive way.
Jeremy also represents Stenecourt Synagogue on the Board of Deputies of British Jews, having moved into Prestwich from Higher Prestwich Synagogue which he served as Honorary Secretary on the Board of Deputies of British Jews.  He is Chair of the Regional Deputies Assembly for the Board of Deputies of British Jews.
Jeremy has three passions: a commitment to Jewish life and service to the community; a love of the study of History and passionate support for Chelsea FC.
Jeremy is married to Jacqueline and has two children and seven grandchildren.