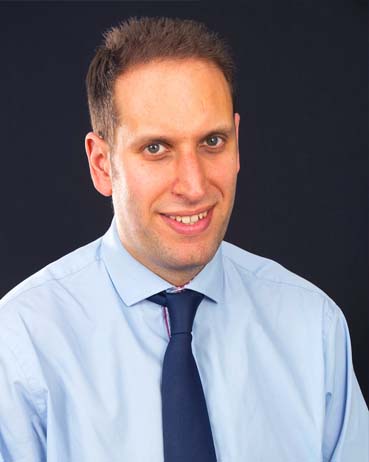 In May 2021, Marc was seconded from the Jewish Leadership Council to become the first Chief Executive of the Jewish Representative Council of Greater Manchester & Region.
Marc joined the Jewish Leadership Council in June 2016, initially as their North West External Affairs Manager.    Over time, Marc's remit expanded to include North Wales and the West Midlands, along with other politicians from across the country.  Prior to joining the JLC, he studied Law at the University of Birmingham and enjoyed a successful 11 year legal career.
Marc brings a wealth of experience dealing with communal stakeholders and politicians at the highest levels of local and national government.  He regularly speaks with Ministers, Shadow Ministers, Metro Mayors and Council Leaders to discuss the Jewish community's agenda.  His political engagement has enabled the Jewish community and their member organisations to proactively speak with key decision makers on a number of different topics.
As Chief Executive, Marc works alongside our thriving and diverse community to assist with their work and resolve any issues that arise.  He is also the first point of contact for external stakeholders on all topics of interest that affect Jewish people across the region.
Marc continues to convene the Jewish Strategic Group, which has undertaken hugely important pieces of strategic research on behalf of the community.  Simultaneously, the group allows clear lines of dialogue between communal organisations with key individuals from government.