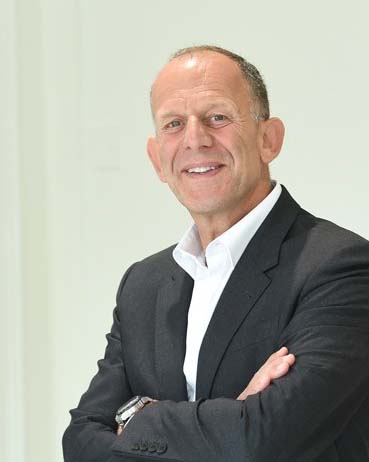 Mark Adlestone OBE DL became Chair of the JRC in May 2021.
Mark is Chairman of Beaverbrooks the Jewellers. He joined the company in 1979, became Joint Managing Director in 1990, sole Managing Director in 2000 and Chairman in 2012.
Since 2004 to the present day, Beaverbrooks has been in the top twenty in the Sunday Times Top 100 'Best Companies to Work For', coming first in 2009 and 2021.  In 2008, Mark was awarded the Sunday Times 'Lifetime Achievement Award'.  Mark has personally won the Leadership Award on seven separate occasions.  In 2020, Beaverbrooks were granted the 'Giving Something Back' Special Award.
Beaverbrooks have been awarded the HM Government Payroll Giving 'Platinum Award' every year since 2012 and gained the inaugural Diamond Award in 2018, 2019 and 2020.  The company has been awarded Employer of the Year nine times in the last ten years at the UK Jewellery Awards.
Beaverbrooks is particularly proud of its very special culture that encourages its colleagues to communicate in an open and honest way. The company has a strong emphasis on charity and community, donating 20% of its net profit annually.  Beaverbrooks is keen to expose all its colleagues to the concept of charitable involvement and volunteering, giving each person two days per year of paid time to work for a charity of their choice.
Since the year 2000, Beaverbrooks has donated more than £16.5 million to over 750 charities.
In October 2015 Mark was presented with the OBE by HM The Queen at Buckingham Palace for 'Services to Business and Charity in the North of England'.
Mark oversaw the merger of The Fed (The Federation of Jewish Services) in Greater Manchester and Heathlands Village (Residential Jewish Care Home in Prestwich, Manchester). He became Chairman of the newly formed entity (now known as The Fed) in November 2009 until November 2018.  He remained a Trustee of The Fed until January 2021 when he became a Patron.
Mark is Life President of Eshel UK Friends of Colel Chabad, a Trustee of the Jewish Leadership Council and Honorary Member of The National Association of Jewellers.  He was a Governor of Withington Girls School when they were awarded the Sunday Times North West Independent School of the Decade.
In March 2017 Mark was appointed as a Deputy Lieutenant of Greater Manchester.  From April 2019-April 2020 Mark served as High Sheriff of Greater Manchester.
In April 2019, Mark was appointed a Trustee of the Greater Manchester High Sheriff Police Trust.  In July 2020, Mark became District Chair for Trafford of the Deputy Lieutenants of Greater Manchester.
Mark is heavily involved in a number of charities across Greater Manchester.  He is a Patron of the African and Caribbean Mental Health Service whilst serving as an Ambassador for Triple C and Migdal Emunah.  In June 2021, Mark was appointed Chair of The Mustard Tree who work to combat poverty and homelessness in Salford and Manchester.
Mark is married to Gabrielle and has three daughters – Tara, Chloe and Libby.  His grandson Ezra was born in June 2021.