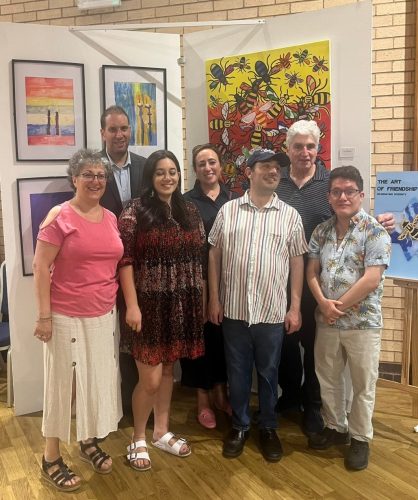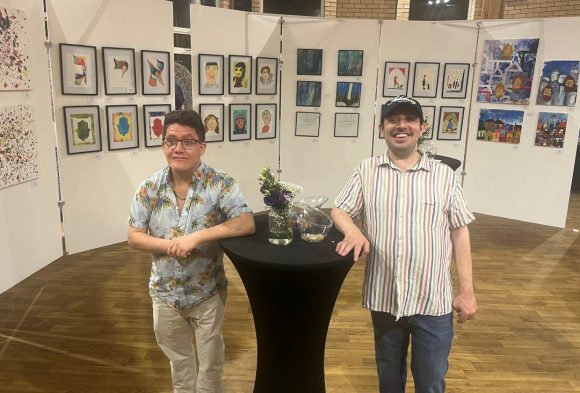 Yesterday evening, we were delighted to join the wonderful team and volunteers from The Friendship Circle at their art exhibition.  The Jewish community are so fortunate to have such a wonderful charity promoting people with special educational needs and disabilities.
The organisation undertake incredible work creating a unique atmosphere enabling members to participate in carefully designed programmes that help them gain new skills and integrate into society.
Their members are clearly talented artists as their work will now be adorning the walls of homes across Greater Manchester.