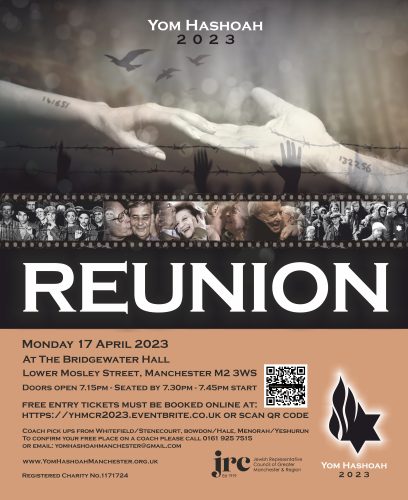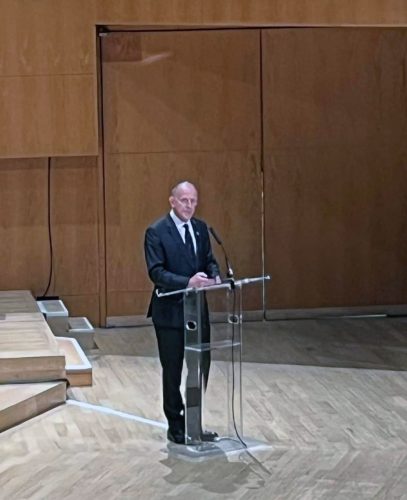 Our Chair, Mark Adlestone had the privilege of welcoming guests to the annual Yom Hashoah commemoration.  Mark welcomed dignitaries who joined the community from across Greater Manchester.
Thank you to the survivors, their families and the artists who delivered an evening of powerful testimony and unforgettable performances in memory of the six million Jews killed during the Shoah.
On behalf of the JRC and the whole community, thank you to Hannah Goldstone and the Yom Hashoah Committee for their work in choreographing a truly unforgettable ceremony.